Introducing IceBlock
The missing Cyber for your Cyber Physical System
Inherently distributed, works out of the box, your next generation of wireless distributed control systems begins here
Know More
Introducing IceBlock
The Wireless PLC you have been waiting for
Inherently distributed, works out of the box, your next generation of wireless distributed control systems begins here
Know More
Previous
Next
Our Vision
Future automation will be tightly bound to smart flexible control systems. We believe that an automation systems can be built with a very little effort with a set of ready building blocks and new distributed automation architecture defined by IEC 61499 standard. Our ultimate goal is to provide a platform for distributed intelligence in future automation systems.
Future factory will be Internet of Machines. Future automation systems will be built from intelligent components connected with each other wirelessly and directly. This approach will bring unprecedented level of flexibility. Our solution enables real plug-and-play for hardware and software drastically reduce the effort for system integration and reconfiguration
---
IceBlock - The missing cyber for your cyber physical system
Complete wireless solution
Wireless is inbuilt of your next truly industry 4.0 applications
4 DI, 4 DO
With 4 inputs and 4 outputs, perfect for the missing cyber for your cyber pyhsical system
Secure Applications
Our solutions will make your applications secure
Distributed
It is distributed straight out of the box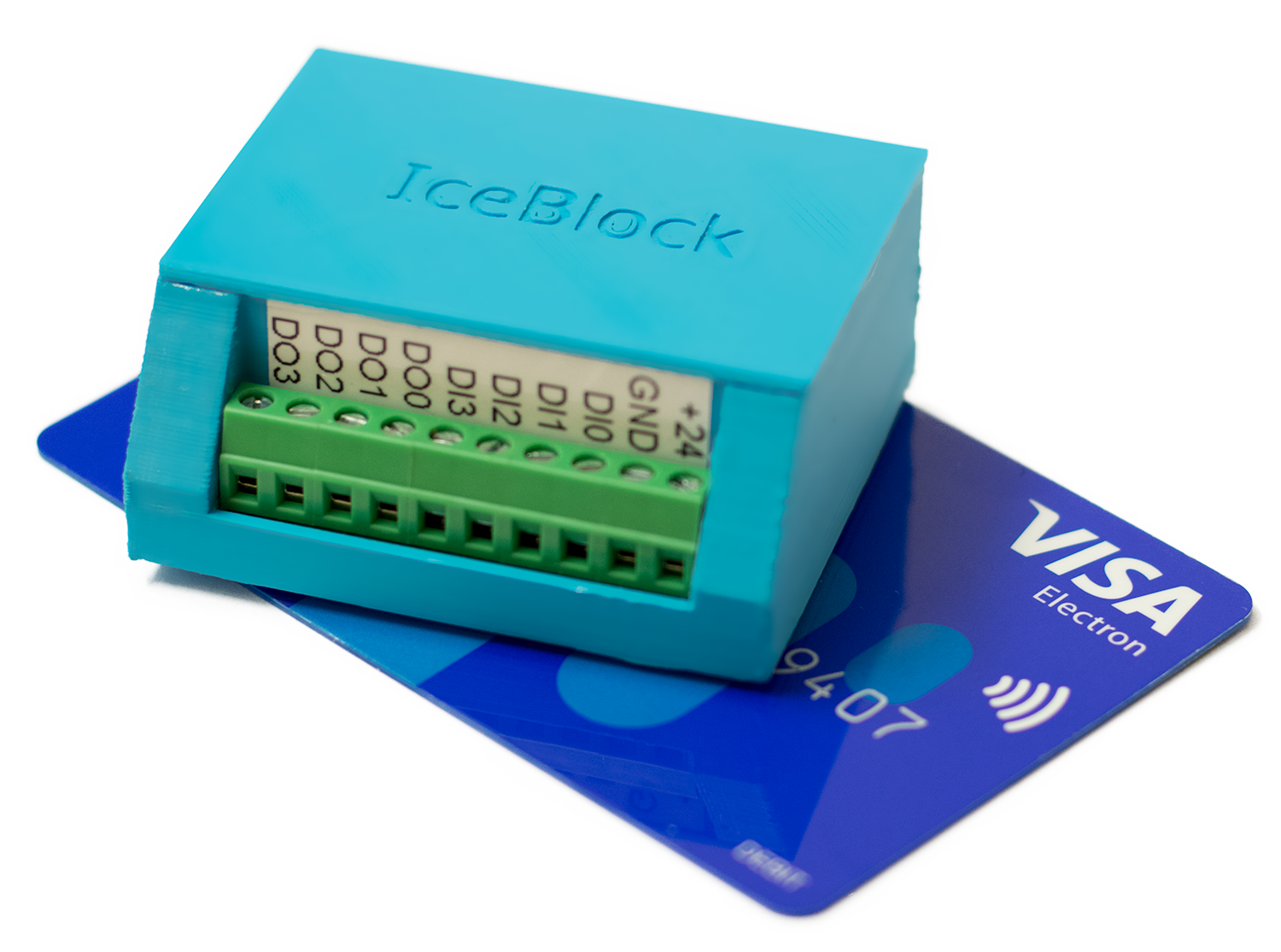 The industry's full transition to the new generation automation systems is going to take a long time. IceBlock distributed PLC platform is a key to enhance existing equipment with distributed intelligent control today. It is an ultimate future-proof solution that will allow seamless transition to Industry 4.0
IceBlock nano-PLC is a powerful yet tiny and cost-effective device that is intended to be a node in the Internet of Machines. It can perform control of an intelligent mechatronic component collaborating with other such components wirelessly. It talks with other nodes peer-to-peer via the Internet Protocol, thus avoiding the plethora of obsolete fieldbuses. IceBlock exists in the standard 4xInputs, 4xOutputs configuration, but can also be customised to particular interfaces of mechatronic devices. IceBlock is powered by the most powerful implementation of IEC 61499 standard provided by NxtControl.
---
Education
Learn by Doing
With lot of real world practical exercises you learn by doing
Interactive Videos
Carefully crafted interactive video lectures
Quizzes
Quizzes to help you test your knowledge
Certification
Earn certification to show off your skills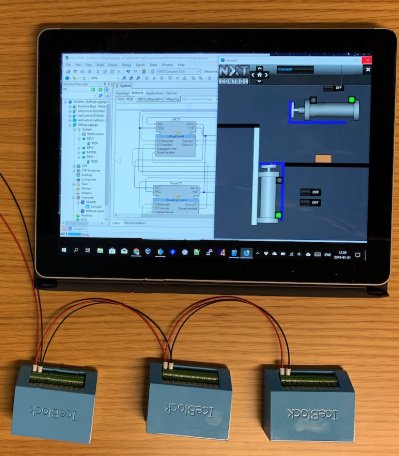 We believe that a cornerstone of industrial transformation is outstanding professional education. Having a vast experience in teaching distributed automation systems, we carefully designed an educational package to ensure "learn by doing" approach and provide students with sufficient skills to drive future transition to Industry 4.0.
We use virtual models of simple automation systems to teach how their software can be created effortlessly as plug and play of blocks. Combined with wirelessly connected nano-PLCs this creates completely new learning experience of agile engineering for future IoT-based automation systems focusing on reconfiguration scenarios and reuse of software components. Our Educational Package is one stop solution that guarantees quick learning based on the proven guiding materials and interactive web-portal for providing feedback.
---
Team
We are team of four working on different aspects of the company, we are always looking for new hires, contact us to check our current openings
Valeriy Vyatkin
CEO
Dmitrii Drozdov
CTO
Sandeep Patil
Training, R&D